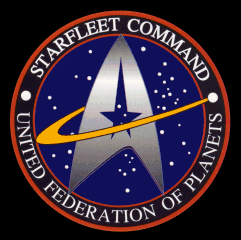 A Little about our Clan :
This is a place where you can come to serve and have fun. We have an awesome bunch of people here with common interest. The Primary is the love for Jesus, gaming and having fun together as a team. We here at Clan CMSF (Colonial Marine Strike Force) Striving for Excellence. With the need to keep improving our organization.
That's where you come in, Please take a look around our site and learn more about us. We have Ranks, Rules, and a great bunch of people that demonstrate Loyalty, Honesty, Integrity, and Valor. We are Primarily and founded as A STARCRAFT clan, but we have just taken steps and expanded to include Star Trek Voyager Elite Force, BattleField 1941, and Unreal Tournament. We have plans to expand into other games in the future, including ELITE FORCE 2, and some others
<Stay Tuned>
In the game STARCRAFT we use chat channel; OP StarFleetHQ If you are on please drop by and see us.
So if this sounds like something you would like to be involved with Please contact me at the following;
Fleet Admiral Riker starfleet33@hotmail.com
We would be happy to talk with you,
Live Long and Prosper & we wish you well
From all of us here at CMSF